Let me try help..
1. lets find what's wind doing to us, i.e. lets find the drift.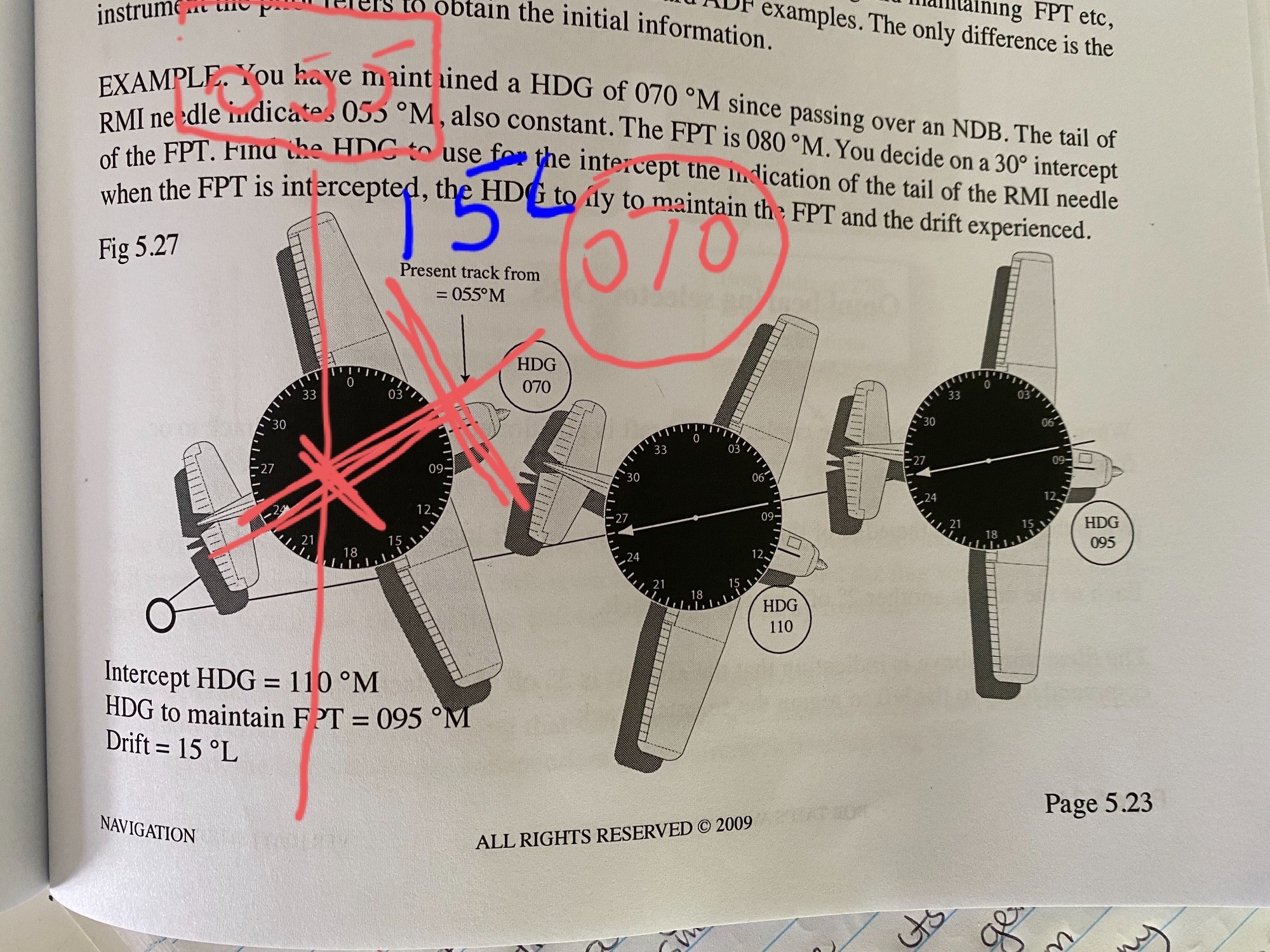 drift is 15L
blue colour is what we need to calculate.
2. then to intercept 80deg radial by 30deg, we need to fly 80+30 = 110deg
3. finally if we set heading to 080, the wind will push us again to the left. however we already know the wind is drifting aircraft by 15deg, so lets calculate new corrected heading by adding drift to the track.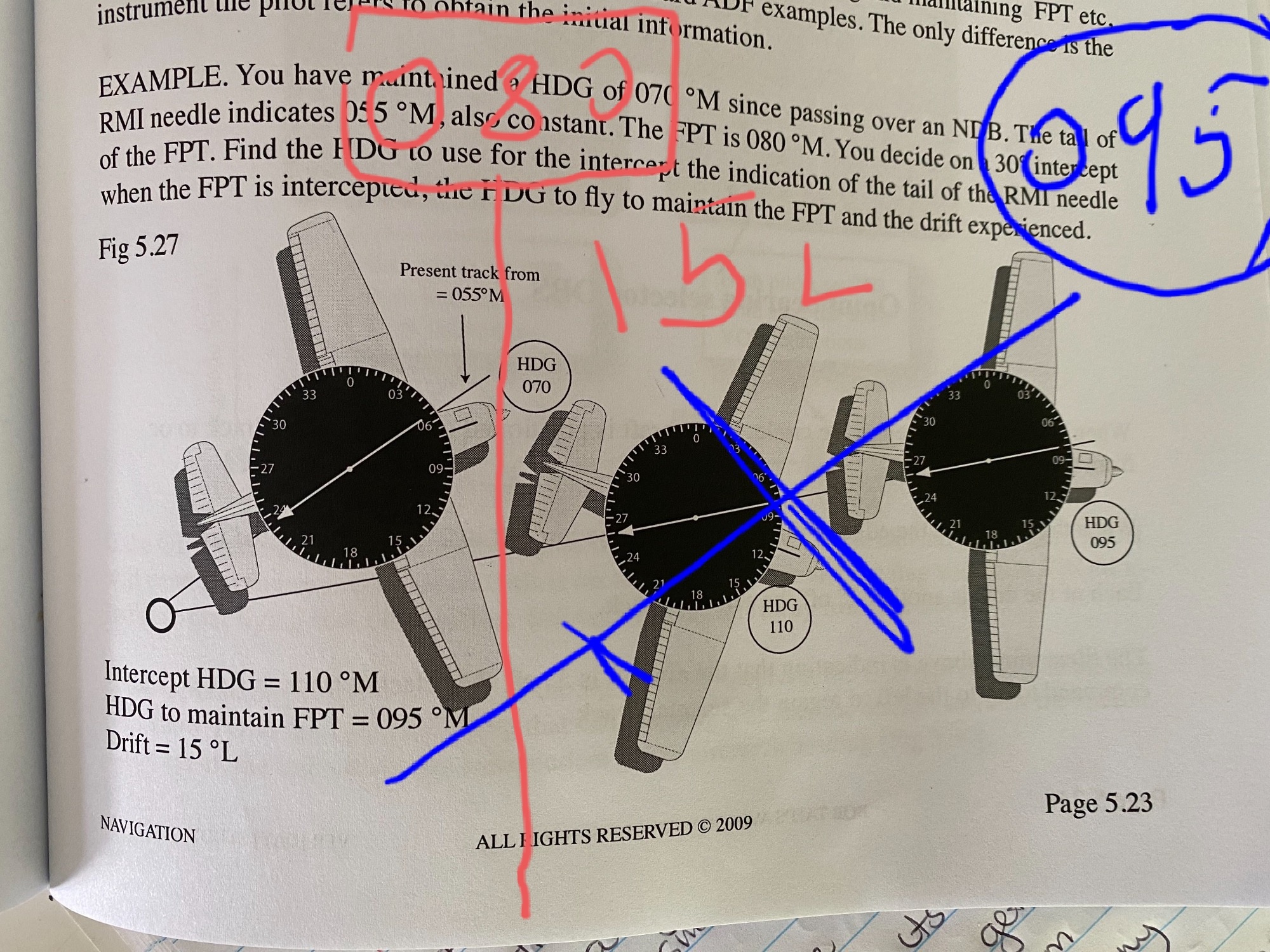 again blue colour is what we need to calculate.
Hope above make sense, if not have a look at page 51 CPL Navigation book, topic Factors that affect drift and try understanding diagrams.
Diagrams are very helpful. Put track in a rectangle and on top in the middle. Heading is round same as DG in aircraft and it can be left or right. Headings greater than track will go to the right (clockwise), headings less than a track will go to the left (counter clockwise).
Draw the aircraft with nose pointing to the heading. If left wing is pointing to the track, then it will be left drift, and vice versa with right wing=right drift.